Happy Wednesday, friends!
Time to reflect on the last week in books! Come join in WWW Wednesday, hosted by the wonderful Sam and discover new and exciting reads!
---
HAVE READ:
I finished three novels last week, but I'll only deea.
WUTHERING HEIGHTS by EMILY BRONTË
This was an 'enjoyable' reread. I use the quotation marks because it really is a tragic story filled with flawed and misguided characters. I know many people take issue with the fact that the characters are so horrible but I find that Emily does a great job at still eliciting sympathy for their plight.
Full review will be coming soon to the blog.

HOWL'S MOVING CASTLE by DIANA WYNNE JONES
Gah! This book was amazing! So different from the movie (and yet I still love the movie)! But the book has earned a whole different kind of love from me. As has Howl–vain, charming, foolish Howl!
The gushing review is coming soon, friends! But I really recommend you read this classic book if you haven't yet!
READING: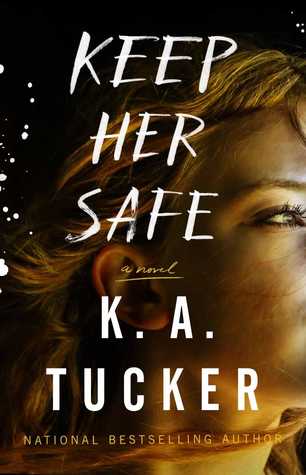 KEEP HER SAFE by K.A. TUCKER
I was lucky enough to win this ARC in a Goodreads giveaway (the first book I've won). It releases January 23rd, so I figured I'd jump into it and post an early review.
And am I ever glad I did. I forgot how much I love suspense/thriller/mystery books. And K.A. Tucker is a fantastic writer. I can't believe I've never heard of her before.  But I will definitely be looking into her other books in the near future
WILL READ:



I have four other books on my TBR this month. I'm planning to binge read Bear and the Nightingale and Girl in the Tower, and my sister and I are supposed to be buddy reading Salem's Lot sometime soon. But first up for me is…
A DESPERATE FORTUNE by SUSANNA KEARSLEY
I was supposed to read this book last year, as I tackled the entirety of Kearsley's bibliography, but I only received this for my birthday last month and didn't have a chance to start it. So I'll be reading it next. My sister speaks highly of it so I am very excited to see what this historical romance has to offer…
Just realizing that I haven't been reading much fantasy this month. This makes me sad. Next month is going to change that 🙂
---
Let me know what you've been reading, friends. Share your reads in the comments or your WWW link and let's delight in the love of reading together!
—-
Want to connect across social media? You can find me here:
AUTHORS BLOG: aliasfaithrivens
GOODREADS: Faith Rivens
Instagram: @booksspringeternal & @faiththerivens
Twitter: faith_therivens
Facebook: Faith Rivens